About Us
DIY Mini Excavator Hire is an Australian family run business established in 2015 by an experienced contractor, who understands the need for a low cost excavator option for home renovators and tradespersons. Our customers include landscapers, builders, plumbers, electricians, concreters and DIY home renovators.
We pride ourselves on our personal touch. You'll deal directly with us every step of the way and we'll ensure you get the advice and service you need for your specific job requirements.
DIY Mini Excavator Hire is based in Kellyville in North Western Sydney.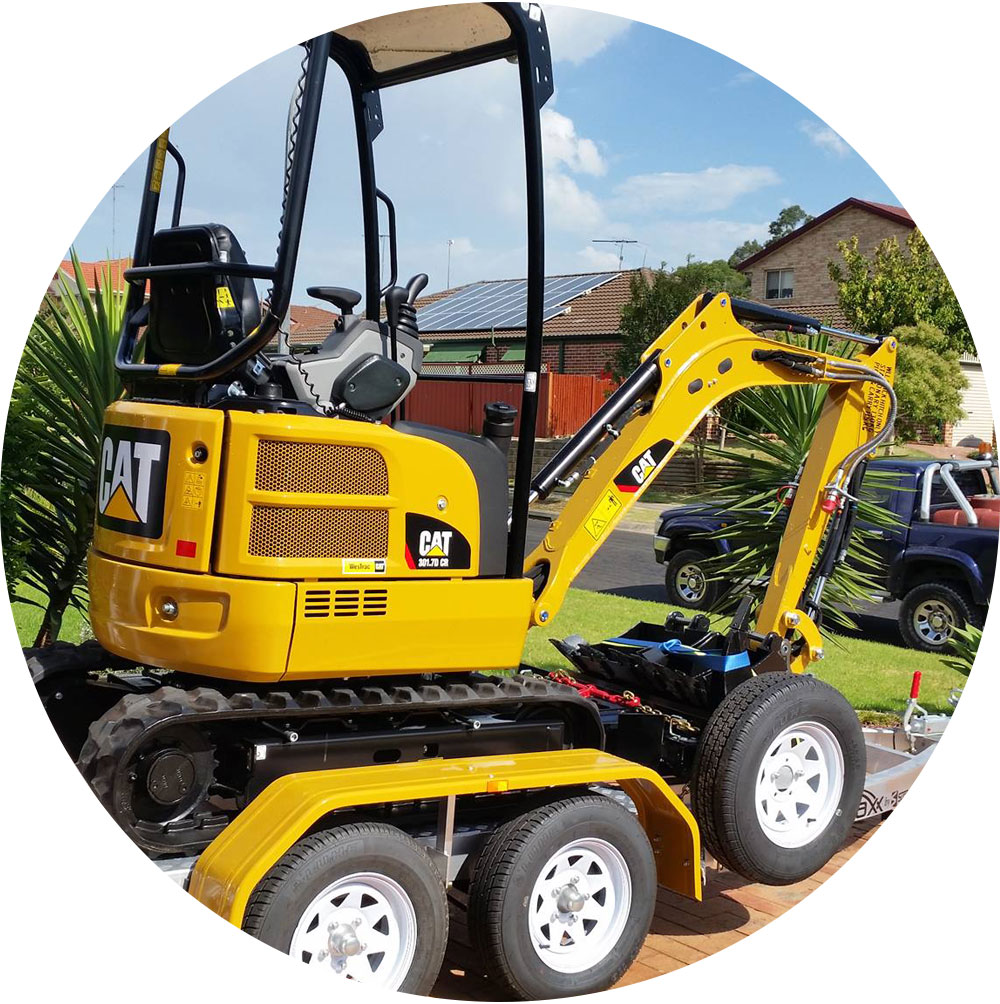 Easily in our top 5 trades used on our reno! Mark was prompt, courteous, considerate, skilled and good value. He ripped a few stumps out and scraped/levelled soil for a new deck. Do yourself a favour and use DIY mini excavator hire!
Lydia Surgeon
21 January 2023
The best in the business !! Could not recommend mark enough. So easy to deal with and such a lovely family business!
Hugh Smith
28 November 2022
Top service, great guys and a professional job. Worth every cent. If you need an excavator with operator can't recommend these guys highly enough!
David Bliss
26 November 2022
Can not recommend Mark highly enough. I had a fairly significant residential job for him to do, but I could tell straight away he was experienced with much bigger jobs and equipment. His experience shone through to get even the most tricky points done and he did so with patience and just the right amount of advice. Genuinely enjoyable tradie to be around.
robert hanna
15 March 2022
Thank you Mark on your great work this week your one great operator it's like that excavator is a extension of your own arm precise work and very clean work ethic will recommend to all and will definitely be using you again thank you Mark for a great job
Corneliu Tusnea
22 August 2021
Mark was fantastic. He brought to the excavator on site and did the pickup. The excavator was great to have on site. It's quick to lean how to use it and it's invaluable for any medium to large landscaping work.
Prompt service
Artur Ferrão
2 February 2021
Mark from DIY Mini Excavator is a Legend, Since my first contact he showed very good interest to help. I am a DIY person and Mark gave me the rates to hire the machine but in the end he also helped me with my small task. On the job he was very patient, was extremely careful on the job and because his help I did not break my NBN connection and I´ve got a Premium job. Mark Thanks very much for your help I´ll highly recommend your business to anyone.
Why Hire?
Take the pain out of your next job with DIY Mini Excavator Hire
Need a lot of power in a small space?
Have a job to do in a tight access area?
Our CAT Mini Hydraulic Excavators can handle all this and so much more.
The 301.7 CR Mini Hydraulic Excavator is ideal for:
Digging holes, trenches, foundations and ponds

Demolition of small structures like sheds

Landscaping and gardening

Moving bulk dirt

Removing tree stumps

Digging irrigation ditches

Driveways
Contact Us
DIY Mini Excavator Hire is based in North Western Sydney
Phone us on 0404 553 520 or fill out our enquiry form below.